First, we could no longer lock our checked luggage and had to start worrying about baggage handlers taking items out of our bags. Now we have to worry about them putting things in. Illegal things. Like drugs.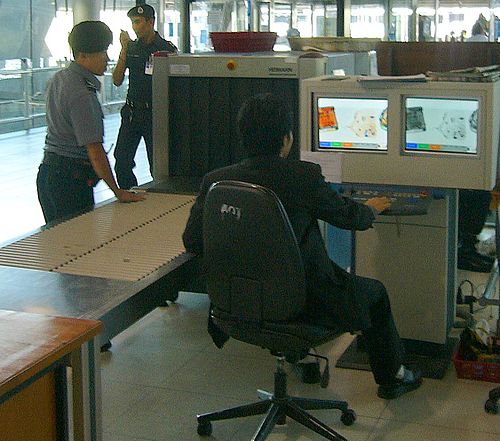 Last week, the New York Post reported that Queens-based Roger Levans sued Delta Air Lines over his drug arrest Dec. 29, 2010, at JFK International Airport, when he departed his flight arriving from Guyana, where he had been visiting family. When passing through customs, officers found bricks of cocaine in his luggage. Bricks that Levans says he knew nothing about.
Yesterday, another article in the Post reports that several travelers were detained recently, again at JFK, after a drug-smuggling plot to move cocaine through unsuspecting passengers' suitcases was discovered.
Turns out drug traffickers have been paying airline employees in other countries to place drugs in luggage headed to the United States and mark the bags so that the handlers on the receiving end can remove the packages from the marked bags before the luggage is picked up by innocent passengers.
Unfortunately, sometimes employees on the receiving end miss the bags and fail to remove the drugs. That's when the passenger nightmares begin, and apparently is what happened to Levans.
After checking his bags at the airport in Guyana, handlers allegedly removed the lock from one of Levans' bags—passengers can now lock their luggage if using a Transportation Security Administration-approved lock for which handlers have a master key—placed the cocaine in the suitcase and tied a ribbon on the handle to indicate to handlers in JFK that drugs were inside.
Levans had to endure being arrested and strip searched, was suspended from his job, and went through three months of investigations in both Guyana and the United States before officials determined that his bags had been tampered with.
The good news is that this trafficking trick has been discovered by authorities and been made aware to the traveling public. (The additional good news for Levans is that he was reinstated at his place of employment.) The bad news is that who knows if drug smugglers will continue to use it and unwittingly trap innocent victims.
Do you think knowing about this smuggling plot will cause travelers to reconsider checking their bags for flights? Or is the risk too small?
Photo: WikiCommons
Related posts:
5 Tips for Packing Light/How to Fit It All Into a Carry-on Bag
10 Tips for Holiday Air Travel