It seems intuitive that having airline pilots who aren't fatigued would be optimal for both passengers and carrier owners—not to mention the men and women in the cockpits. But it wasn't regulated until today, when the Federal Aviation Administration (FAA) issued a landmark ruling that addresses jetlag and requires pilots to fly shorter shifts and get longer rest periods.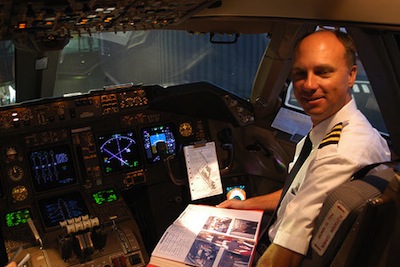 A February 2009 Colgan Air crash in upstate New York that killed 50 people due to two exhausted pilots—coupled with years of lobbying by safety advocates—were the catalysts for the FAA to make these changes, the most extensive updates to the existing flight, duty and rest regulations that largely date back to the 1960s.
The new rules take research on circadian cycles and jetlag into consideration and apply to certificate holders and their flight-crew members operating under 14 CFR Part 121, which applies to the majority of flights flown by the U.S. public. Cargo carriers are currently exempt.
Highlights of the changes include:
The maximum Flight Duty Period (FDP) a pilot can be scheduled for is limited to between nine and 14 hours, depending on the time shifts begin and how many time zones will be crossed. This time now includes time spent commuting to work, wait times and administrative duties.
The maximum number of hours a pilot can be scheduled at the controls is limited to eight or nine, depending on start time.
The length of continuous time off during a seven-day period has been extended from 24 hours to 30 hours. Additional time off is required for individuals whose internal clock may be off because of traveling back and forth between different time zones.
Minimum rest periods are now 10 hours between each FDP, a two-hour increase over previous rules. The pilot must have an opportunity for eight hours of uninterrupted sleep.
With a two-hour nighttime sleep opportunity each night, pilot performance improves sufficiently to allow up to five nights of consecutive nighttime operations.
Carriers can create an alternative Fatigue Risk Management System (FRMS) of processes to manage and mitigate fatigue and meet an equivalent level of safety. It must be approved by the FAA and regularly monitored.
Carriers' Fatigue Risk Management Plans for fatigue-related education and training, mandated by Congress in 2010, must be updated every two years.
Airline companies have two years to adapt to the new rules.
According to the filing, "[t]he underlying philosophy of the rule is that no single element of the rule mitigates the risk of fatigue to an acceptable level; rather, the FAA has adopted a system approach, whereby both the carrier and the pilot accept responsibility for mitigating fatigue." In other words, pilots also are responsible for making sure they get the adequate rest they need during their off hours.
The FAA estimates the costs of the rules at $297 million, but with benefits valued at $247 to $470 million. Additional details can be found in the 314-page ruling on the FAA website.
Photo: Adpowers (flickr)
Related posts:
Safety When Your Pilot Makes Less Than a Blogger
Location, Location, Location: Delta Sets Up Domestic Hub at NY's LaGuardia
Airline Industry Posts Record 2010 Profit