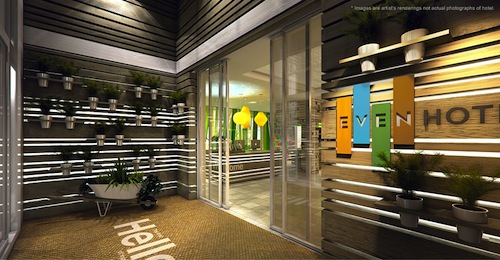 For all those who blame travel for their tendency to fall in and out of a healthy routine, Atlanta-based InterContinental Hotels Group is launching a new brand for the U.S. market that aims to eliminate that excuse.
IHG plans to announce the first EVEN Hotel location in the second quarter of 2012 and to open its doors in 2013. The new wellness-themed properties will see investment of $150 million over the next three years. Amenities at these hotels will include:
Workout-ready guest rooms with features such as a coat rack that doubles as a pull-up bar
Group exercise activities
Equipment rental
Free tips and travel fitness advice
Menu emphasis on healthy options, with free mini-smoothies in addition to morning coffee
Restrooms built for healthy rejuvenation, with natural lighting, LED dimmers, antibacterial wipes and hypoallergenic linens
EVEN hotels will be priced mid-scale, according to a report in HotelNewsNow, which also lists cities IHG is eyeing for development: San Francisco; Los Angeles; San Diego; Boston; New York; Washington, D.C.; Seattle; Minneapolis; and Austin, Texas. According to HotelNewsNow, IHG is aiming to open 100 properties over the next five years, and the first locations will be conversions of existing hotels with 100 to 200 rooms.
Photo: InterContinental Hotels Group

Related posts:
Opening and Running a Hotel the IHG Way
IHG $1 Billion Re-branding of Holiday Inn Nears Completion