After several months of increasing speculation by investors, the parent company of American Airlines, AMR Corporation, filed for Chapter 11 bankruptcy protection today. It is the last of the major U.S. carriers to do so, and the only one that didn't turn a profit in 2010.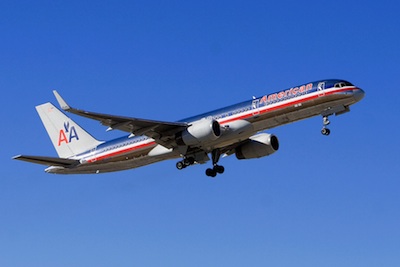 Rising jet-fuel prices and labor costs, combined with increased competition due to mergers of other carriers—pushing the once largest domestic carrier to the No. 3 slot—are the main reasons behind the filing. According to the Wall Street Journal, AMR stock stopped trading early on Monday and closed at $1.62, down 54 percent over the past three months.
What does this mean for travelers with American Airlines tickets and miles?
In the short-term, not much. According to a statement released by the Fort Worth, Texas-based company, AMR has $4.1 billion in cash to ensure the uninterrupted supply of goods and services, and will be conducting business as usual. The airline expects to:
Provide safe and reliable service;
Fly normal schedules;
Honor tickets and reservations, and make exchanges and refunds as usual;
Fully maintain AAdvantage frequent-flyer and other customer-service programs, and ensure all AAdvantage miles and elite status earned by members remain secure and intact;
Provide Admirals Club access and similar amenities to members and eligible customers;
Remain an integral member of the oneworld alliance, of which American is a founding member; and
Continue its codeshare partnerships.
That noted, airlines in bankruptcy protection typically do tend to reduce their schedules while they try to regain their financial bearings, which could have long-term affects for certain destinations.
One short-term advantage for travelers is that after a Chapter 11 filing, the airline often offers substantial sales in an attempt to maintain customers who might be leery about flying on a bankrupt carrier.
Also, members of American's AAdvantage frequent-flyer program should keep their eyes peeled for special deals too, such as even more offers bonus-point earnings or reduced miles for redemption, as the airline will want to make sure it keeps its most loyal customers during the restructuring.
In a separate announcement, the AMR board of directors has appointed Thomas W. Horton chairman, CEO and president of American Airlines, succeeding Gerard Arpey, who has decided to retire.
Photo: American Airlines
Related posts:
AA vs. GDS, Act III
Hot Topic: American Airlines Battles OTAs
American Airlines Pulls Tickets From Orbitz
American Airlines Flight Attendants Plan Unusual Strike