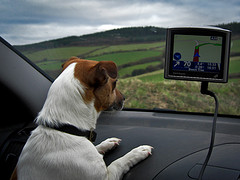 Whether more people are traveling with pets or marketers have simply found a new way to promote their products, there's no denying that "pet-friendly travel" has become more visible in the travel industry over the last few years.
Hotels have created big buzz events around four-legged guests and their owners, and travel books are now available that cater to pet owners.
A new travel-booking site, Pet Hotels of America, is looking to make its stamp on this emerging market.
Pet Hotels of America works like many other travel search sites: Users input their destination and travel dates and are given a list of potential hotels. However, this site lists each hotel's pet policy prominently in the search results and indicates when the pet policy was last verified. If a user chooses to book a room through Pet Hotels of America, they pay the total cost of the room immediately, like most other online travel agent (OTA) booking models, e.g., Priceline, Travelocity.
In addition to focusing on pet policies for hotels, Pet Hotels of America also offers detailed information on the pet policy for several airlines, the ability to book rental cars from major airports and booking assistance for pet kennels across the country.
Although there are many sites that offer listings of pet-friendly hotels, the majority provide users with a listing of recommended properties in a given geographic area instead of an actual search function. Allowing users to book directly from the site should offer Pet Hotels of America a revenue stream not available to link directories.
Photo credit: me'nthedogs (Mark Robinson)
Related posts:
Jersey Shore's First Pet-Friendly Casino Hotel
TripAdvisor Names Its Top 10 Pet-Friendly Hotels for 2010