Whether you think American Airlines is making a smart business move or is shooting itself in the foot with regard to its current battles with Orbitz, Sabre and other OTAs, the topic is tops in the travel industry. Here's a roundup of some of the best articles adding insight to the issue.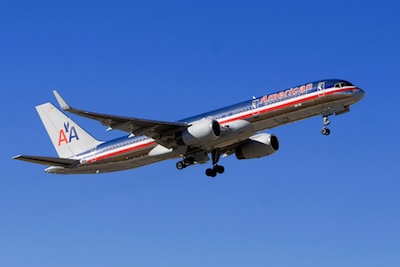 HotelNewsNow.com directly addresses the pros and cons of American's move.
Chutzpah or stupidity? Reactions to American Airlines pulling its flights from Orbitz and its affiliates 21 December have covered all ends of the spectrum—as has the analysis from the subsequent fallout from Expedia, which days later stopped selling AA flights after a months-long pricing dispute. Read more.
Aviation Week focuses on the high costs of this "distribution war."
American Airlines' battle with online agencies and global distribution systems has grown to the point where it involves more than 40% of its annual passenger revenue, could add $156 million in annual distribution costs and is diverting executives from work on other key airline initiatives, American says in a Jan. 10 lawsuit it filed against Sabre and Travelport. Read more.
Travel Weekly takes a look at the state of the airline distribution model and why it needs to change.
Sabre's decision to join the battle between American Airlines and its distribution channel underscores the need for fundamental change to long-standing distribution models, according to a leading air transportation analyst.
Henry Harteveldt, vice president and principal analyst for Forrester Research, advised both sides to cool their public rhetoric in the short term and get back to the work of negotiating new agreements.
But in the long term, he told Travel Weekly, changes in the airline distribution model are necessary and inevitable, and they will almost certainly mean less revenue for agents. Read more.
EyeForTravel.com relies on Business Travel Coalition input to focus on the customer experience, highlighting five risks American is taking and 10 barriers to the carrier's success.
Business Travel Coalition (BTC) believes that the interests of airlines and customers should be in near total alignment over time if airlines, as an industry, ever hope to achieve sustainable profitability. Perhaps it's time for AA to return to the boardroom and put the customer, and those who service the customer, back into the center of the airline's Direct Connect analysis and bridge what's rational at the firm level with what's rational at the industry level. Read more.
Over at Forbes, Erika Morphy poses the question: "How Do You Feel About Google's ITA Software Deal Now?"
When Google announced it wanted to acquired ITA Software last year the reaction from the online travel industry was immediate: Google's entry into the online travel space, it was said, would be a catastrophe. The de rigueur nod to consumers was made, with warnings of higher prices and fewer flights via a Google-led information consolidation.
As it happens the online travel industry's sales model is looking likely to change anyway, prompted by American Airlines and its chaffing against the Sabre-based technologies that govern the industry. Read more.
Photo credit: American Airlines